Inside scoop on our newest collectibles: Harry Potter Wand Replicas!
At Cinereplicas, we have earned a reputation for crafting movie-accurate premium replicas, and our latest addition is no exception. Introducing our Harry Potter Wand Replicas, designed to capture the magic of the Wizarding World and bring it to life for fans and collectors across Asia.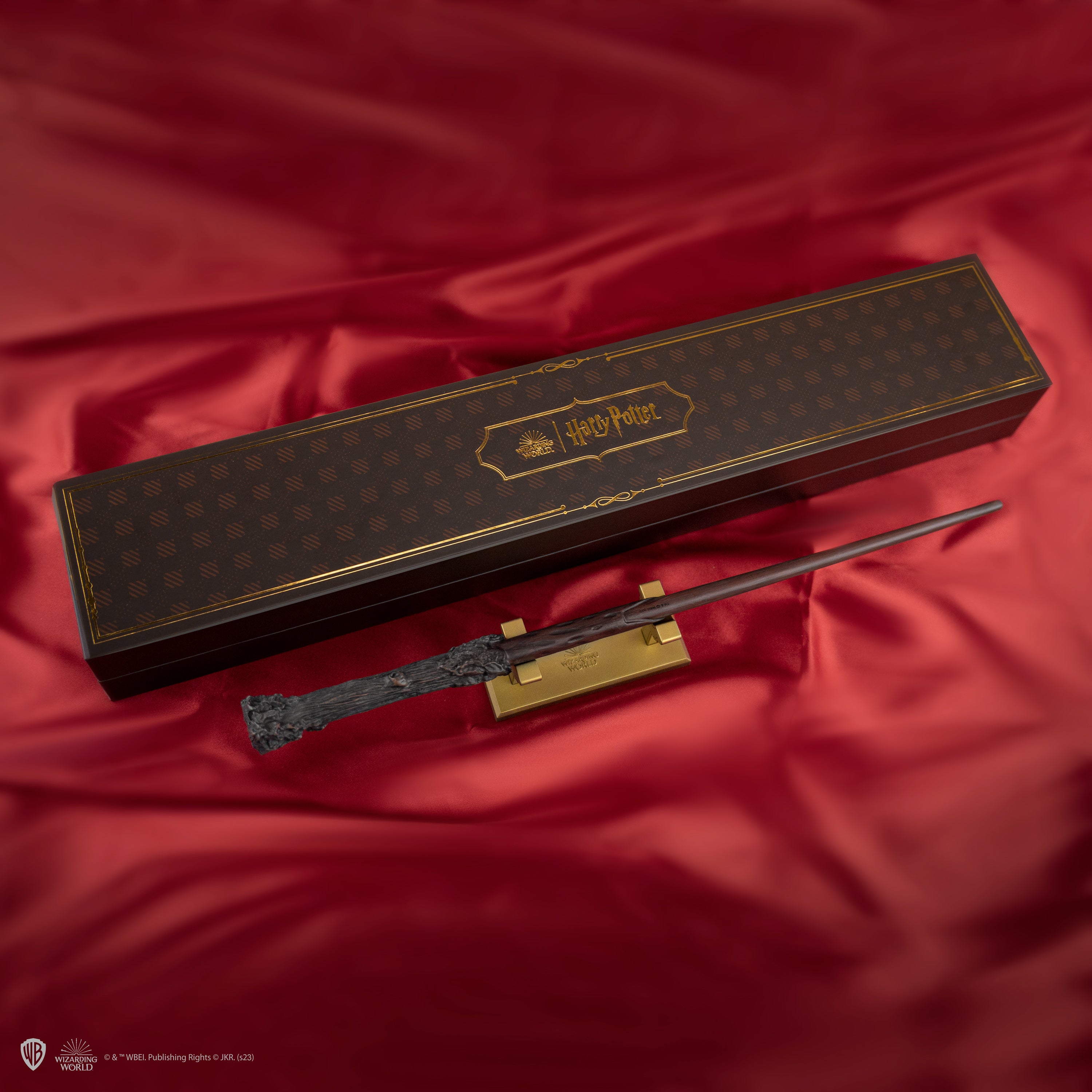 Our Collector Wands are the epitome of excellence, meticulously crafted with premium polyresin and presented in exquisite packaging for the ultimate collecting experience. Each wand is a 1:1 scale replica, featuring every intricate detail, from the crevices to the nodes and even the weight. These wands are destined to become the centerpiece of any Harry Potter collection. Accompanied by a golden wand stand, they can be proudly displayed at your home or workplace. Our reimagined packaging boasts an all-over illustration with hot gold stamping, while the interior is lined with suede cushioning to keep your wand in pristine condition.
Unlock a treasure trove of memories from your favorite movie saga by collecting iconic wands such as Albus Dumbledore, Harry Potter, Hermione Granger, Ron Weasley, and Lord Voldemort's. With our Collector Wands, the magic is truly in your hands.
For those looking to embark on their wand collection journey or complete their existing collection, our Essential Collection Wands are the perfect choice. These entry-level wand replicas faithfully replicate the details of the movie props, ensuring that no nook or cranny is overlooked. Crafted with high-quality PVC, these wands are not only durable but also offer a captivating addition to your Harry Potter collection. Begin your collection with Albus Dumbledore, Harry Potter, Hermione Granger, Severus Snape, and Lord Voldemort's wands, and let the magic permeate every corner of your space.
Don't miss out on the perfect wand to welcome into your collection. Visit our online store now and start your magical journey.